Building your dream home is both exciting and stressful and if you're a first-time homeowner, it can feel quite intimidating entering this industry. At Spotlight Joinery we aim to make the process as enjoyable and painless as possible. Our expert team of designers, client experience consultants and project managers all specialise in taking your designs from concepts into real life! If you are interested in buying a new kitchen, here's a list of things to help you prepare before you approach designers.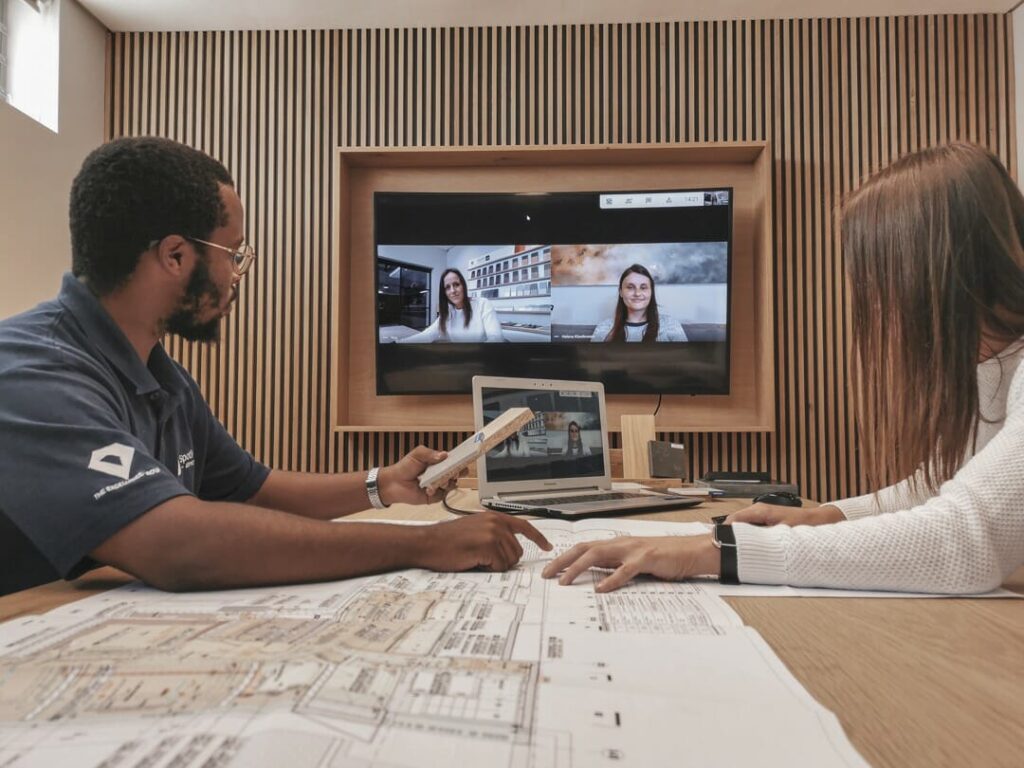 ● Before chatting to one of our designers, know the dates that you are planning on starting and when you are hoping to be finished.
● Have a list of everything that needs to be done so that the designers can have an understanding of the total scope of work.
● Keep your floor plans nearby, this helps the designers understand the area a bit better so that they can then ask the right questions. If you're going for a meeting with one of our designers, print an A1 copy as it helps them to see everything clearly.
● If you are keeping your appliances, have a photograph bank of all of them with their model numbers – this helps our designers incorporate the appliances properly with the existing space.
● Give clear direction in terms of your design inspiration. Don't be afraid to pull out the Pinterest board- these help tremendously! It's great for us to understand your design style properly so that we can make your dreams a reality.
All good things come to those who wait- which is also true for your new kitchen. In order to achieve a bespoke and superior end result, the process takes a bit of time. Bank on your kitchen taking about four months from start to finish. This will, however, vary from project to project depending on the scope of work needed to be completed as well as the complexity of the design process.
Exploring Local and International Trends

---
From the brief meeting designs will be discussed and finalised. During this time, the designer will explore local and international trends and match them up with samples of finishes. Following which, a detailed cost proposal will be drafted and presented to you. Once this has been signed off and everything has been agreed upon, we can head to site and take final measurements. This part of the process is incredibly important to make sure that everything fits correctly. After this, service drawings will be created for manufacturing where you can expect to wait about eight weeks for everything to be made. 
The joinery items will then be delivered to site and we can finally install your new kitchen! The timing of this step is completely dependent on the size of the project and the intricacy of the joinery. However, you will be regularly updated on the process.
Creating your dream kitchen is an exciting process that we are committed to making a reality. We are happy to create the designs and costings as part of the journey for you. If you would like to visit our showroom to gain a better idea of our kitchens, the different finishes, hardware or to see if our kitchens fit in with your design inspiration, you are more than welcome to visit us! Alternatively, you can explore our showroom virtually by clicking here.
Spotlight Joinery is proud to be part of 
The Excellence Group
 who join like-minded brands in the industry to make it easier for clients to complete their home by working with one company. If you would like to find out more about how we at The Excellence Group can help you, give us a call on 021 035 1737 or send us an email at connect@theexcellencegroup.co.za.